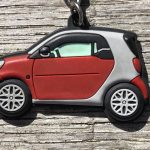 EVermore
Group: Registered
Joined: 2022-05-19
Engineer, working on ideas/projects for homes to be powered primarily by solar and wind.
PV installed in 2012 by Simon Smith (sa-energy.co.uk), excellent install & kit (SMA inverter).
Moved to Devon 2016, SolarEdge PV installed (SunDial Solar), great install, despite cross gabled slated roof, working well.  No mains gas, using very expensive LPG from shared tank.
EV owner and evangelist, or should that just be EV-angelist.
Using the MyEnergi "characters" (Harvi, Hubbi, Eddi & Zappi), Zappi is a good PV-aware controllable EV charger and Eddi heats the hot water via an immersion heater before giving power back to the grid (saving on gas!).
Future projects:
1/ Lower electricity bill.  Aim: 90%+ solar usage: battery storage (Growatt AC charger/inverter with DIY battery built with guidance from @Transparent) combined with Octopus GO tariff
2/ Comfort during power cuts: use Growatt UPS/off-grid facility: gas boiler control/pump, lights, microwave & kettle, WiFi, laptop, phone charging.
3/ Eliminate gas bill. Explore changing over from gas boiler to ASHP
4/ Explore quiet helical VAWT for winter power generation