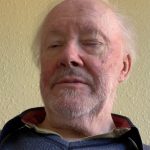 Joined: Oct 2, 2022
Last seen: Dec 6, 2023
I am a retired university technician who had the grand title of 'Facilities and Technical Services Manager' and based in the SE of England. Happily married, due to visual handicap unable to drive but hoping that maybe, one day, autonomous cars will be legal and available in the UK! I am a nerd with first class honours in the art of Scrooge economics in energy consumption and conservation and hence buy and sell with Octopus Energy. 
1930's 4 bedroomed semi detached house, 97 sq. metres floor area, EPC Rating B (83) Gone an expensive shade of Green with 8.1 kWp of Canadian Solar PV, Enphase IQ 7A micro-inverters, 2 x Tesla Powerwall 2's as a battery, MyEnergi Eddi and Harvi's, Sunamp Thermino ePV210 water heater, Daikin EDL08 8kW ASHP with LLH and secondary pump controlled by Homely Smart Controller. 10 radiators plus dual fuel towel rail. Cavity wall insulated, double glazing throughout, Q-Bot underfloor insulation on ground floor, 30 cm+ loft insulation Have gone all LED for lighting,, induction hob, air fryer and 2 x microwave combination ovens for cooking, sans gas, all electric home in SE England.
Retired Facilities & Technical Services Manager /Technician from Academia
Toodles, 76 years young and hoping to see 100 and make some ROI on my renewable energy investment!