GivEnergy is a British-owned company that's trying to be a little greener than most by utilising environmentally-friendly LiFePO4 technology and facilitating time-of-use tariffs, such as Octopus Agile. The warranty GivEnergy offer on their hardware is a generous 10 years, and the storage package we opted for comprises of two Giv-Bat 5.2 batteries and a Giv-AC3.0 AC coupled inverter. Midsummer Wholesale sells this combination for around £4,500.
In retrospect, we should probably have insisted on a GivEnergy hybrid inverter, which includes a PV inverter in the same box, but our supplier cited availability issues and advised us that a SolarEdge inverter would be as good. The system was installed in our garage and then commissioned in November 2020.
The inverter and batteries are neat looking in a boxy sort of way, and sturdily constructed. The source of the technology is China. A WiFi dongle on the inverter communicates with our household mesh WiFi and then the GivEnergy cloud for monitoring and control. This has worked faultlessly.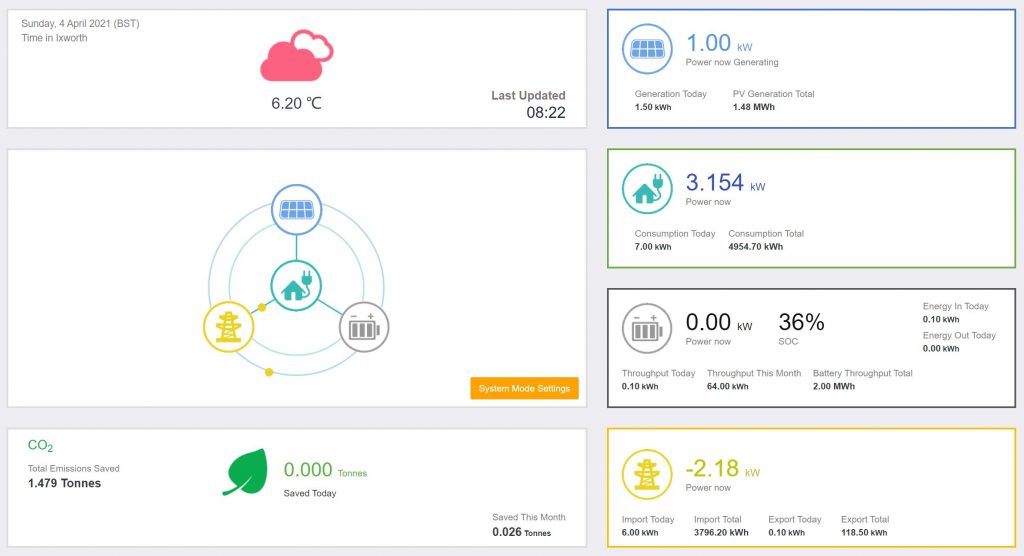 The inverter has a maximum discharge power of 3kW, which is important to remember when using power hungry appliances simultaneously, such as washing machines, induction hobs and ovens.
In the winter months, we've typically charged up the battery overnight when the Agile price is between 0-8p/kWh, and then allowed the battery to discharge during the day, particularly the peak between 16:00 and 19:00 when the price can reach an eye-watering 32p/kWh.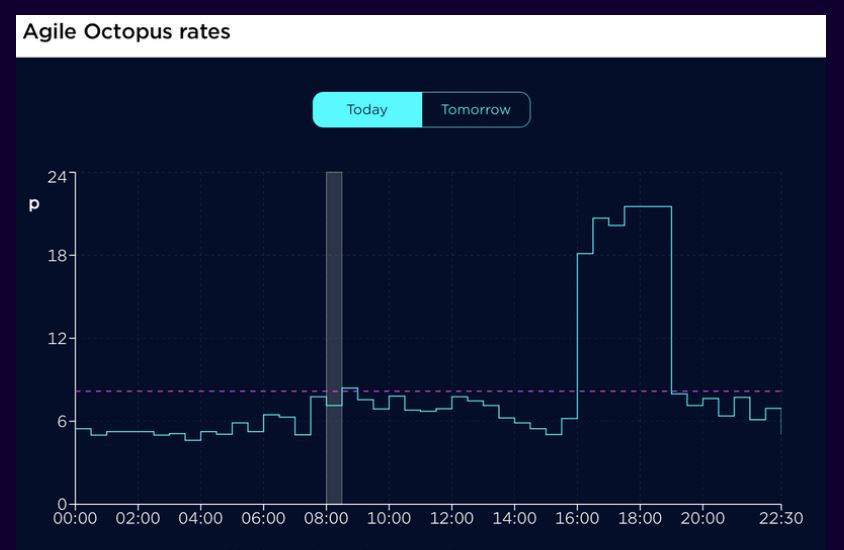 Overall, this arrangement has worked well and we've averaged 10p/kWh on our bills, which is a substantial saving from the Octopus fixed tariff of 17p/kWh, and the battery capacity seems to be appropriate for our household.
Support by phone or email has been excellent on the rare occasion we've needed it.
The GivEnergy cloud offers various charge/discharge modes, including one that optimises charging and discharging according to the Agile tariff, but there have been some teething problems with this, and we haven't investigated it further.
Summing up, we're pleased with the GivEnergy storage solution and would recommend it to anyone looking for the flexibility of charging from the grid and using time-of-use tariffs. It also offers a back-up function in the event of a power cut, but I don't think we'll be needing that living just a few miles outside Bury St Edmunds.