Removing Fireplace Gas Fitting
Topic starter
25/05/2023 3:19 pm
i have had the gas supply removed from the house and have removed the old gas fire from the living room but am left with the gas supply fitting protruding from the floor (wooden boarding) and would like to remove it flush with the floor. I cannot see any fixing screws in the two holes in the baseplate of the fitting so before I take a hacksaw to it, I thought I would enquire here in case a reader could advise please; how is this fitting held in place? I am attaching a photo of the fitting in case this helps. Regards, Toodles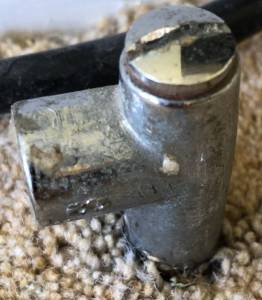 Toodles, 76 years young and hoping to see 100 and make some ROI on my renewable energy investment!
i have had the gas supply removed from the house and have removed the old gas fire from the living room but am left with the gas supply fitting protruding from the floor (wooden boarding) and would like to remove it flush with the floor. I cannot see any fixing screws in the two holes in the baseplate of the fitting so before I take a hacksaw to it, I thought I would enquire here in case a reader could advise please; how is this fitting held in place? I am attaching a photo of the fitting in case this helps. Regards, Toodles

-- Attachment is not available --

 
Hi, if you tease back the carpet there should be a flange with screws. Remove them and lift the fitting and there is a compression fitting holding the pipe. Anyway that is if it is like mine! cheers
A further thought if you are not removing the pipe is to fit a stop end or you will get a smell of gas.