Barely used Air Source Heat Pump and Water Cylinder
Topic starter
02/08/2023 8:20 am
Barely used Midea Monobloc air source heat pump and Tempest 200 Litre water cylinder. Includes control panels and extras for sale.
Listing this on behalf of someone who I work for. It's up for sale as this type of heating setup doesn't work for their needs and they're best served by a combi boiler. Everything is fully functioning and in excellent condition, professionally installed and uninstalled from the building by qualified engineers. Only had light domestic use, not from a commercial property.
Sadly the 10 year guarantee won't carry over with it, hence the low price.
Please see pictures for the control panels, and everything that's included. There are photo's of the water cylinder installed in the building to help give you a gauge of how much space it takes up.
You would be welcome to come a view it, to check that it is suitable for your needs. Based in Fishponds, Bristol. Any questions please just ask, able to provide measurements on request.
£2000 for the lot, open to offers.
Pictures below
Any questions please just ask 😀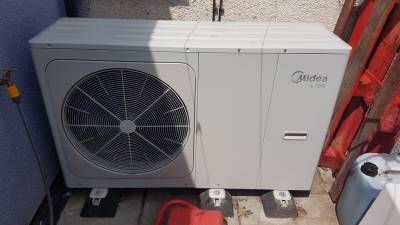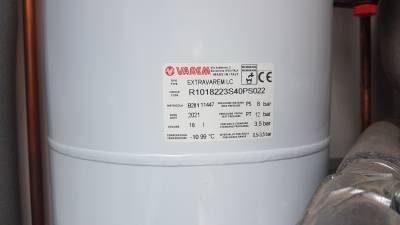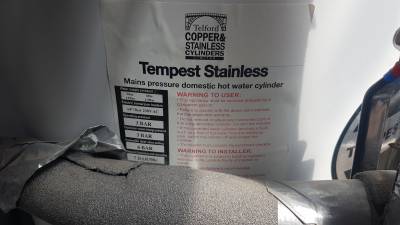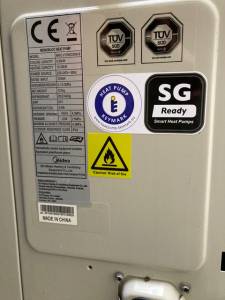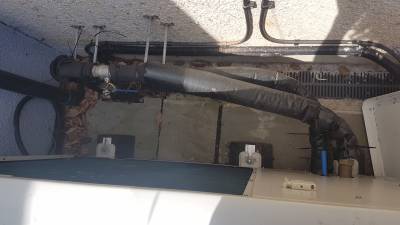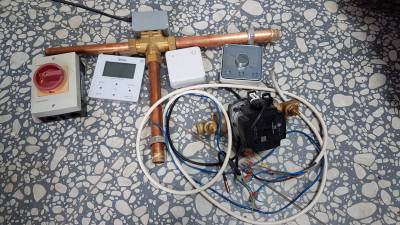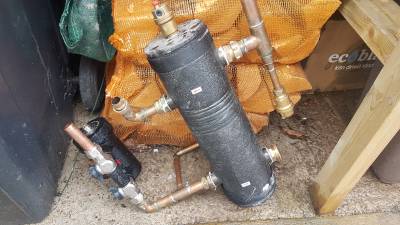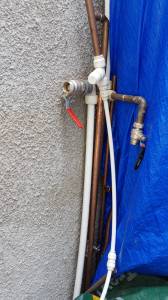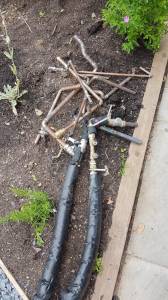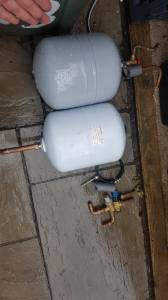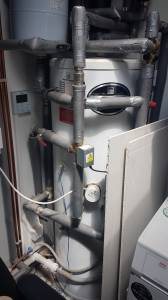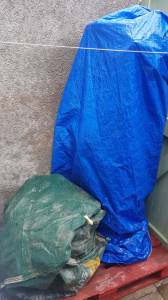 I'm probably not the only one here on the forum who can see why this ASHP didn't work for your colleage.
The position of the external unit doesn't allow free airflow through the system.
It's too close to the wall behind, and to the wall on its left.
The pipes are inadequately lagged.
There is no insulation on any of the valves and connection points.
That heat-loss will make it difficult for the controller maintain the balance between flow & return paths to the heat exchanger.
Yes, it may have been 'professionally installed', and the photos show a system which is typical of what professionals are doing across the UK.
I don't know if it would pass MCS certification, but it certainly wouldn't satisfy Part-L of the Building Regulations.
Passing it on to a DIYer who knows what he's doing seems reasonable at that price.
Save energy... recycle electrons!
'Elephant in the room' photo that first one showing monobloc location, it was never going to run efficiently. Sadly all too common. Sometimes it's installer ignorance not realising how critical external unit location is to heat pump efficiency, sometimes it's the homeowner insisting "I want it there" despite the installer's advice to the contrary. Either way = an inefficient expensive to run system.
Topic starter
09/08/2023 8:21 am
Good to know folks, thanks for the advice!
The whole system is now sold.