By now, if you're a regular reader of my posts, you will know I'm a bit of an egomaniac so it won't surprise you that I thought I would hold my own online blog awards. The plan was to look at what's good (and not so good) in the world of renewables. When I proposed writing this post, a wise man told me to be kind, so I will try. There aren't any prizes or trophies and no one tried to pay me to win any of the categories (much to my annoyance), so let's get started.
The categories are:
Heat pump product of the year
Renewables product of the year
Unobtainable product of the year
Idiot of the year – renewables
Nicest people – renewables
Worst installation manual – renewables
Biggest/worst (monolith) heat pump of the year
Heat pump product of the year
This was a tough category. There have not been any new interesting heat pumps introduced this year. The majority are a few years old, so they are mostly expensive, complicated beige boxes. So I'm going to go with the predictable answer. I love this unit. I have one at home and I really rate all of the guys at RED (Renewable Energy Devices).
The winner is RED's air source heat pump. It's not beige and it is a funky heat pump. Worthy winner.
Renewables product of the year
You would expect this to be a heat pump or heat pump related, but it's not. I've been doing a fair bit of work with installers using multiple renewable technologies, and this one stands head and shoulders above the rest.
The winner is SolarEdge PV systems.
SolarEdge are a solar PV equipment company, and their software suite is the most impressive renewable software I have ever seen. Imagine what heat pumps would be like if SolarEdge got hold of them. The software, whether on their website or via the app, is easy to use, easy to monitor, and any idiot can understand the interface. It's an absolute pleasure to use. We could learn a lot from these guys.
Unobtainable product of the year
The idea for this category (usually my favourite) came from sitting in product presentations from various manufacturers where they showed us the "next big thing". Then they crush us by telling us its unavailable in your country. So strictly speaking this award should go to a product we are never going to see but everyone is very excited about.
But this year with difficult product availability/poor purchasing (delete where appropriate) it has come to mean something completely different. Even units that we technically could buy here in the UK have become unobtainable.
There really is one standout company. It seems that winter has taken them by surprise for the second year running and I'm genuinely gutted to say that the winner is Mitsubishi Electric.
Ecodan availability is unknown at this time. Sorry guys, but you are the market leader and the industry looks up to you. I bet the boiler lads are rolling around the floor with laughter.
Idiot of the year – renewables
This was an easy one because there was only one candidate. I avoided him like the plague and didn't click on his videos, so he has made no money from me, but I had the misfortune of hearing him on a BBC 2 radio discussion about heat pumps. He's clueless about the technology and is paid by the boiler industry to spout his anti heat pump bile.
The winner is Roger "Cillit Bang" Bisby. He is the same guy who does the Cillit Bang adverts isn't he?
Nicest people – renewables
This one was much harder. There are loads of really nice, helpful people in renewables, and many have reached out to help me with my new venture and I really appreciate all your help. So I'm going to chicken out and give it to three people.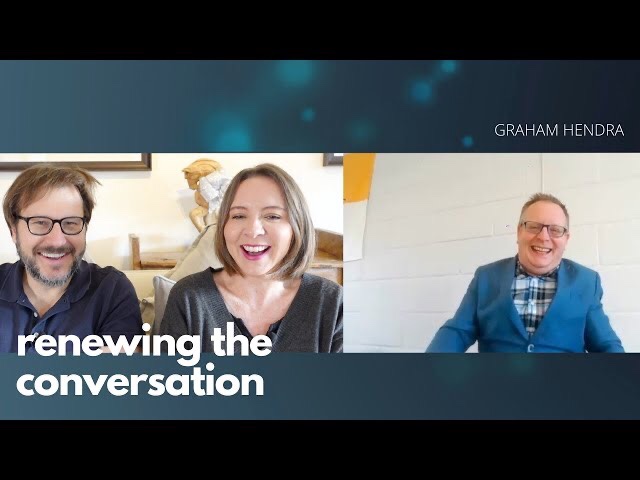 First up are Mars and Kirsten from Renewable Heating Hub for just being amazing and such fun interviewing me and for putting together so many other useful and interesting videos. I love the work they do, helping consumers and homeowners make decisions about renewable technologies. It's been a real pleasure to work with you guys.
Then there's you. Yes, you, for reading my blog posts. I love writing them and it makes me really happy when people comment. Thank you to everyone that takes the time to read through my musings.
Worst installation manual – renewables
This is a strongly contested field. Pretty much every manual I've ever seen for an air source heat pump is appalling, but back in 2010 I received Europe's first Samsung heat pump as a prototype to test. It was the start of a long, happy and fruitful relationship. But the manual that came with the unit was unintelligible.
This week on site I found this. The annotations were made by the end user and it's still an awful manual.
The winner is Samsung. I get paid to rewrite it into plumber's English so keep them as they are guys. Looking forward to gen 7 in 2022.
Biggest/worst (monolith) heat pump of the year
For years I have said: "When Worcester Bosch decide to get into heat pumps we should all take note, they are going to be massive." In summer 2021 I bumped into Worcester's "new" heat pump. Bumped being the operative word.
I meant massive as in market share, not massive as in a heat pump the size of a shed. I have never seen a bigger unit, and it took me 15 minutes to walk round it. Even Daikin's famous monolith unit is tiny compared to this thing.
I couldn't find a picture of the actual unit but from memory this one is similar. I think they said this is the 8kW model. The winner is the Worcester Bosch Leviathan.
So that concludes my first ever awards and I might make it a regular thing each year so if you want to win it's not hard. Either be nice or a major arse, or don't order any stock and you too could feature here next year.
In case you're wondering, the photo at the top was of me at a product launch in Milan last week, nice huh? It was a really interesting bit of kit, but it's got nothing to do with heat pumps. Watch this space.